Robots will be increasingly part of our lives: interaction with artificial intelligence in workplaces, shops, health facilities and many other meeting places will be increasingly frequent. The area of ​​robotics that deals with robots capable of interacting with humans is called social robotics.
There are many definitions that describe social robots: one of them represents the robots for which social interaction plays a key role.
A "robot" to be defined as a SAR (socially assistive robot), must have the following "human" characteristics:
establish and maintain social relationships
learn the development of social skills and models
use "natural" signals, such as gestures and gaze
express and perceive emotions
high level dialogue communication
express its own personality.
Functions of SARs
Socially assistive robots can be used for a variety of purposes, for example as educational tools and therapeutic aids.
A type of socially assistive robot has been designed for use by the elderly, in nursing homes or in hospitals. In these areas, one of the aim of SARs is to automate some activities that an elderly person is not always able to perform, such as getting on and off a wheelchair or feeding itself. Support in physical and cognitive exercise, or being together with the elderly in the public areas of residential facilities are other specific roles that SARs can perfectly play.
Still remaining within the healthcare sector, social robotics has also made great strides in the use of robots as hospital "assistants", reducing any risks associated with, for example, patient-doctor contagion.
Omitech contributed to the battle against Covid-19 by sending its Sanbot Elf robot to "Ospedale di Circolo e Fondazione Macchi della ASST Sette Laghi".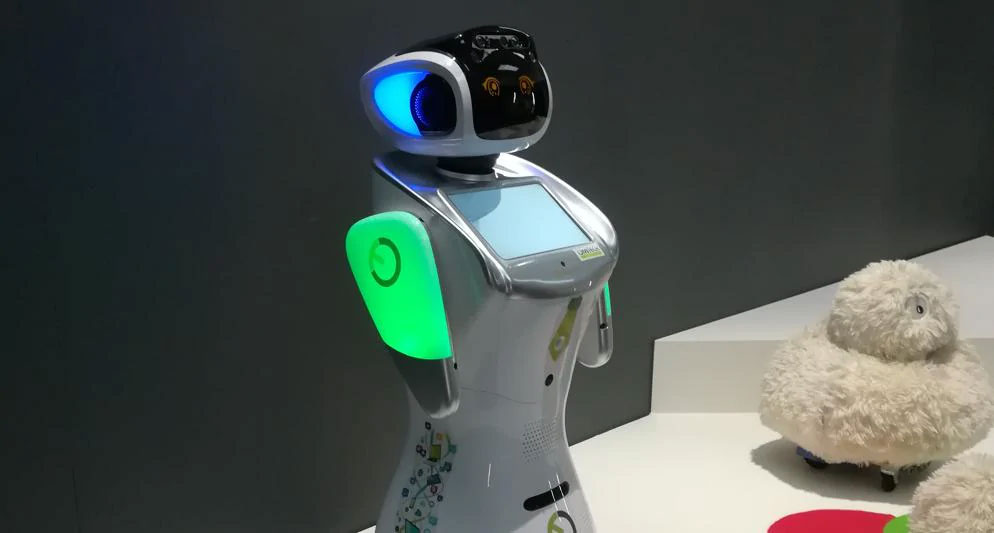 Socially assistive robots will also be increasingly widespread in the field of mobility and the financial / insurance sector, in catering and tourism markets too. Interesting prospects are opening up in these sectors: social robots will have a key role in reception and information functions.
Interaction with social robots is possible thanks to Vivaldi
How to make socially assistive robots interact optimally with end users? Human-robot interaction is made natural thanks to Vivaldi, the artificial intelligence developed by Omitech. Vivaldi allows robots to be programmed by adapting their behavior to the surrounding environment and human actions.
Contact us to receive more information on the social robotics solution that best suits your company!